After hearing about the benefits of Alexander Technique from friends and colleagues for sometime, I started attending lessons with Jean at the Pimlico Centre a few months ago. Unlike many students, I am not looking to correct or cure a chronic pain situation, but am interested in the benefits of the technique in both a personal and professional context because my area of work centres on musical performance, especially piano-playing. I am delighted with the way the lessons have helped me reconsider the "use" of the body and feel my sitting posture at the keyboard has improved. Additionally I'm aware that I am standing and walking in a better way in everyday life, and my girlfriend has noticed the improvement. Last but not least, I feel very refreshed and relaxed after the sessions and walk out into the street with a clearer head!
Walter Fabeck [pupil at the Pimlico Centre for the Alexander Technique where Jean Fischer taught.]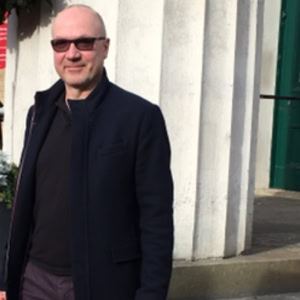 ---
Back to testimonials.